Army Archives
Training College Fire!
During the frigid night of February 21, 1918, the New York City Training College caught on fire.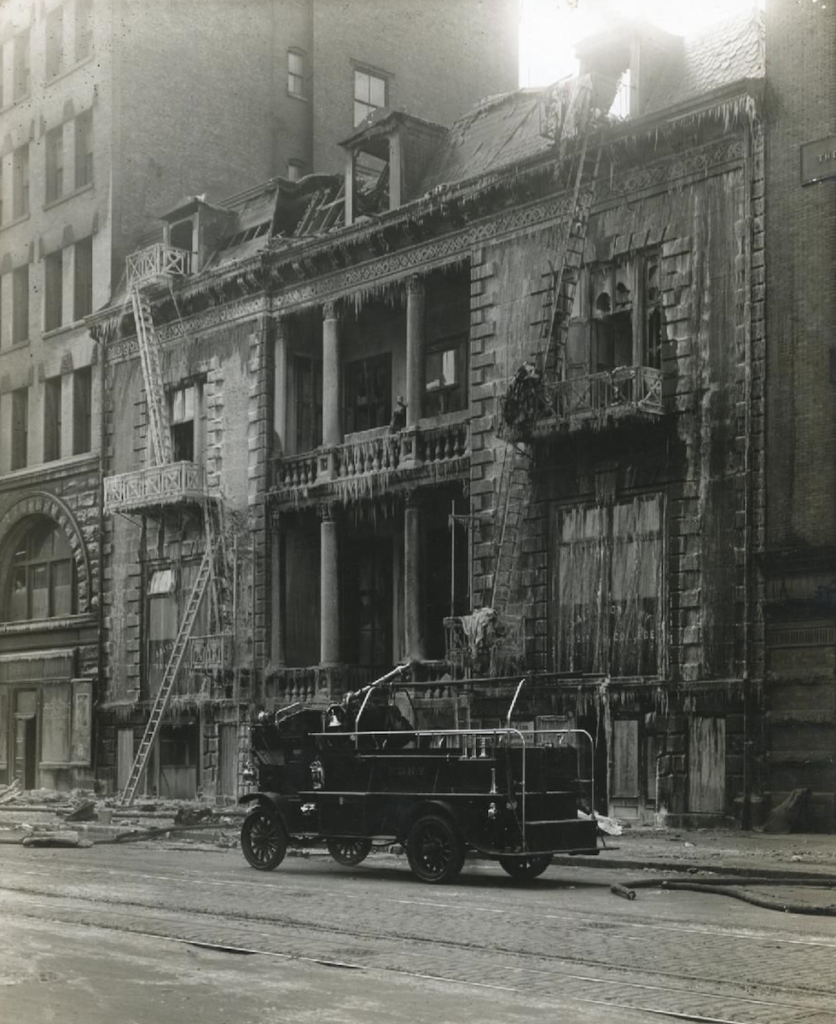 Located at 124-130 West 14th Street in Lower Manhattan, the former Douglas Mansion, which housed the Metropolitan Museum of Art from 1873-1879, was destroyed.
The fire had started in the girl's kitchen on the second floor, and strong winter winds drove the fire throughout the building.
Sounds of breaking glass and roaring flames made the evacuation difficult, but Training Principal, Colonel Charles Miles, had prepared the cadets with multiple fire drills. As a result, the cadets lined up and exited the building in an orderly fashion: turning off lights, shutting doors and windows, and searching under beds. These practices truly saved lives that night.
Colonel Miles's count of the cadets found three missing. Cadet Bruno Moll was stranded on the roof of the building and was assisted by firefighters down the fire escape and then onto the street below. Another two cadets, Winfield Matthews and Einar Anderson, tragically did not survive the inferno, but 113 other cadets and officers made it safely across the street to the New York Armory. Many were in pajamas and were given blankets to keep warm from the frigid winter night.
A few days later, all cadets were housed at the Industrial Home so that their training could continue. Commander Evangeline Booth paid many visits to the home, giving the girls clothing and encouraging all cadets with inspirational messages. While the commander commissioned the cohort as Knights of the Battlefield in March of 1918, this session was remembered as the Fire Session for many.
This month, cadets return to training colleges in New York, Chicago, Atlanta and Rancho Palos Verdes, CA, as they prepare to become officers in The Salvation Army.
This article was originally published in the September 2019 issue of The War Cry.