Try This
A Donut Recipe From The Frontlines
On the first Friday in June, Americans celebrate all the gooey goodness of donuts. But did you know that National Donut Day actually has its roots in doing good?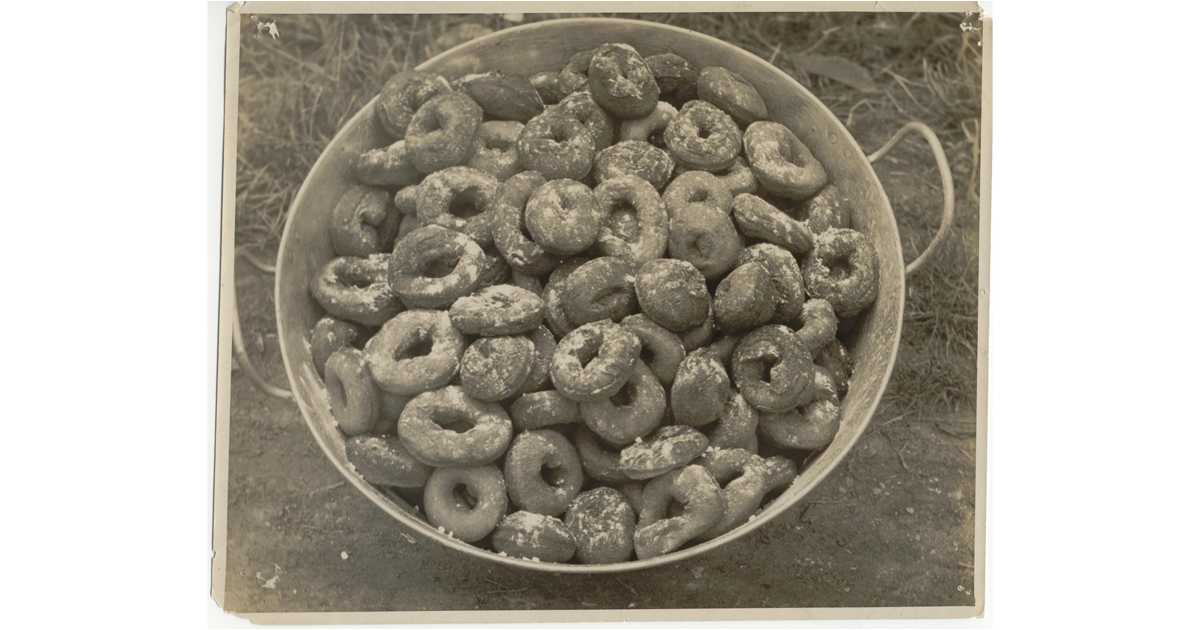 Ingredients
2 large eggs
5 cups flour
2 cups sugar
5 teaspoons baking powder
1/4 tablespoon salt cups milk
2 cups shortening
Directions

Combine all ingredients (except for shortening) to make dough.
Thoroughly knead dough, roll smooth, and cut into rings that are less than 1/4 inch thick.
Drop the rings into the shortening. Make sure the shortening is hot enough to brown the donuts gradually. Turn the donuts slowly several times.
When browned, remove donuts and allow excess fat to drip off. 5. Dust with powdered sugar. Let cool and enjoy!
Photo: Salvation Army National Archives